Orbital
Welding
Cutting
Equipment
Precision Machinery For Tube and pipe fabrication
Microfit Weld Head
1/8″ – 5/8″ Tube Welds
Air-Cooled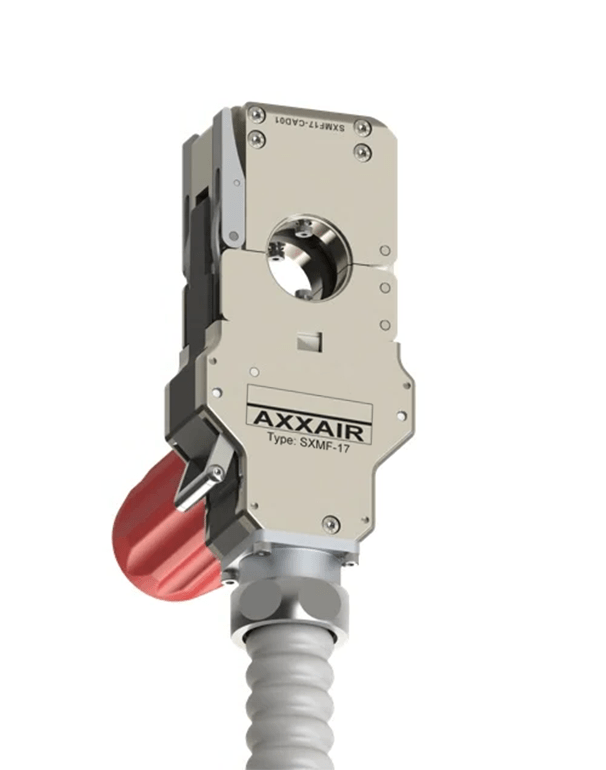 Compact Design
.23″ – 2″ Tube Welds
Water-Cooled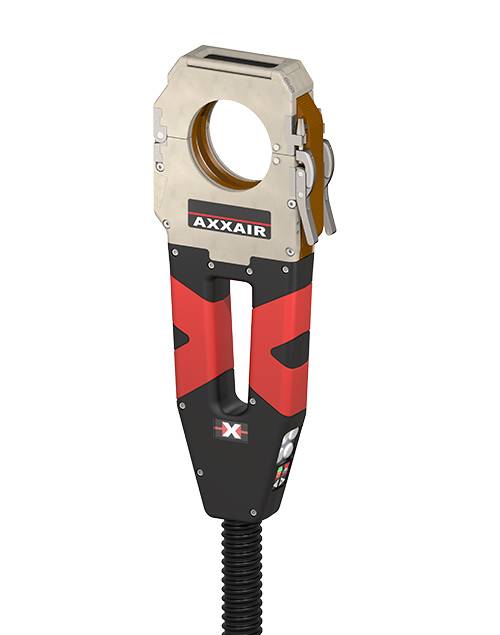 Detachable Cassettes 
.23″ – 3″ Tube and Pipe
Water-Cooled
Stainless andCollets 
.50″ – 4.5″ Tube and Pipe
Water-Cooled
Learn More About The Orbital Welding Process
Mechanical Rolling Track
2/5″ – 1.5″ Tube & pipe Welds
Adjustable Torch for flange and short-T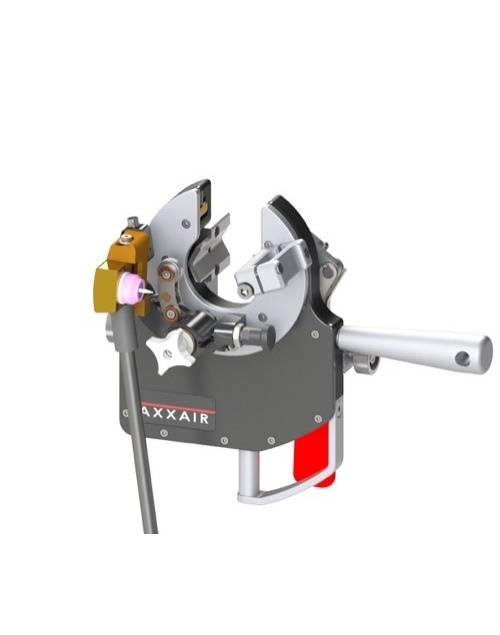 Symmetrical quick clamping lever
3/4″ – 3 1/8″ Tube Welds
Water – Cooled Torch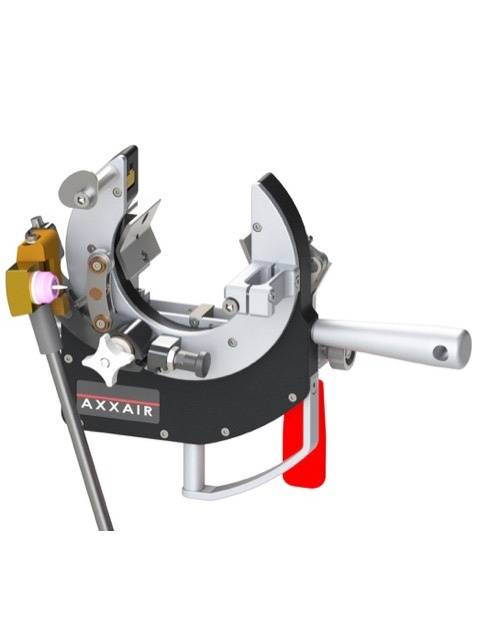 2 Motor Positions" Straight or Angular

3/4″ – 4.5″ Tube & Pipe Welds

Water – Cooled Torch
Axxair saws are the best way to cut through stainless tube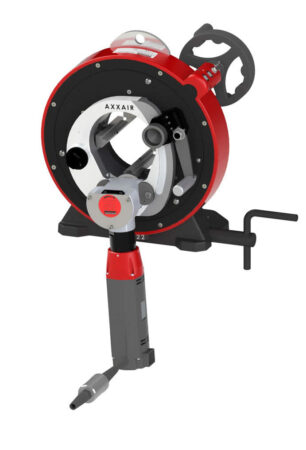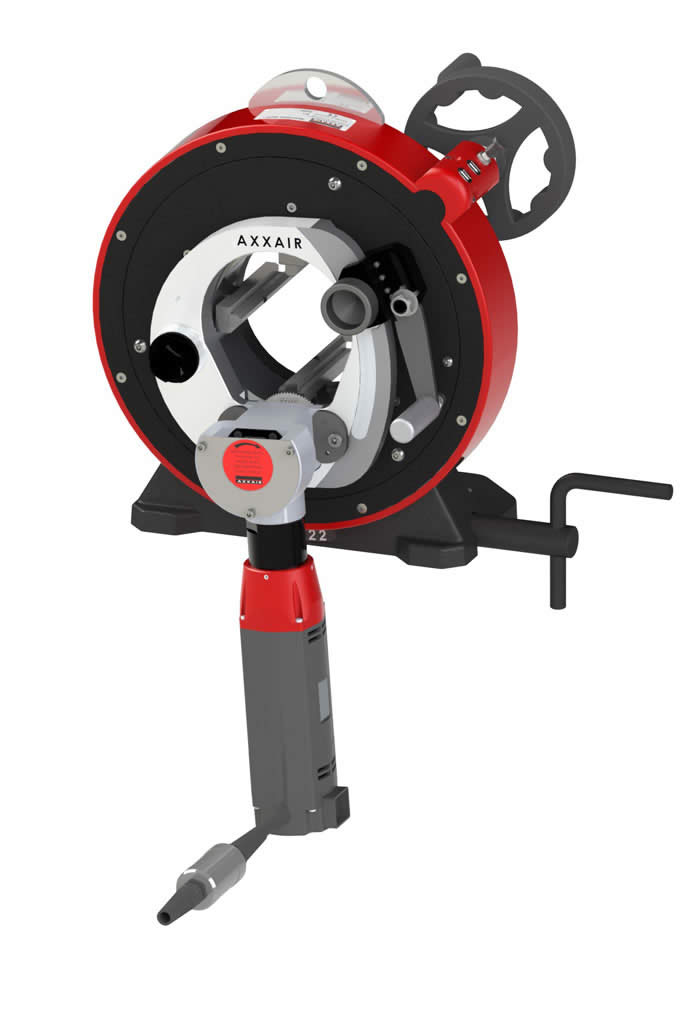 The CC127 makes incredibly precise cuts on tube and pipe ranging from 1″ – 4.5″ (24 to 121 mm) with perpendicular cuts as precise as .009″.

Interchangeable Blade Position
Choose between 2 blade positions with the Dual-Output Cutting Motor. Cut elbows and flanges without compromising the workpiece or machine.
Beveling Accessories Available
Convert the Axxair Orbital Saw into a beveling machine with the quick beveling motor. Easily create 30°, 37.5°, and J-Bevels for pipe welds.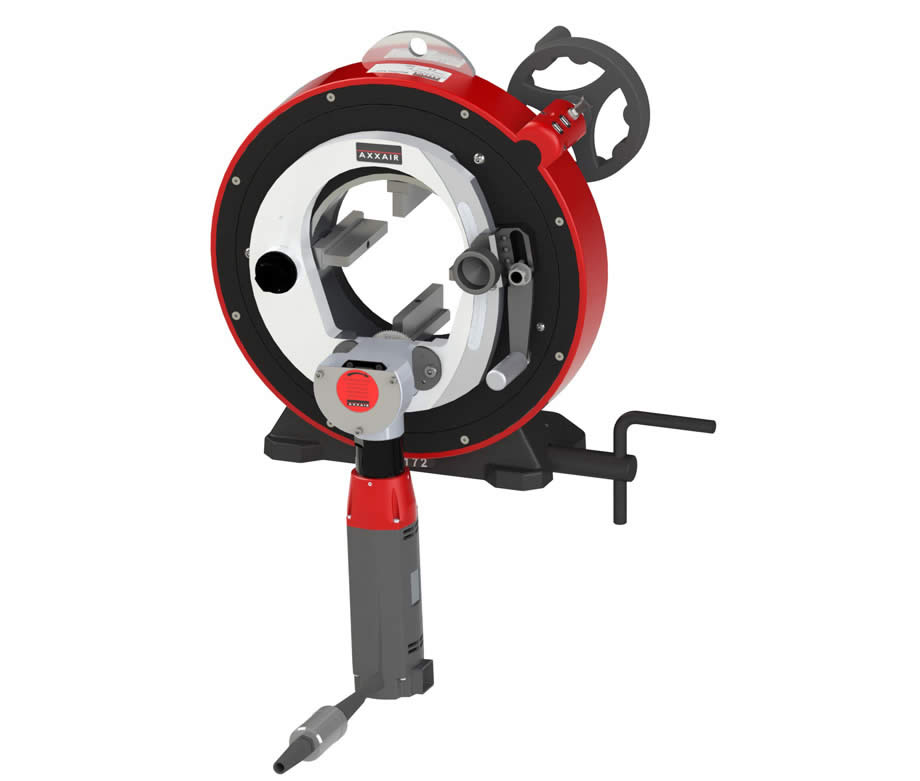 The 1200W motor can power through walls as thin as .065″ and as thick as .540″. Oversized blade options are available for tube and pipe larger than 6″.
6 variations of motor speed ranging from 95 RPM to 280 RPM allow welders and pipe fitters to cut through thick and thin walls with ease.
The Axxair saws increase productivity by making easy squared cuts that are weld ready. Easily cut 3″ 304L Stainless Steel Tubing in ≤20 seconds.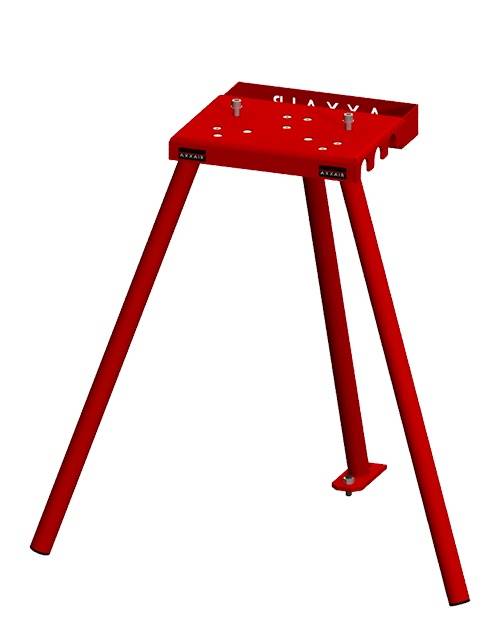 Create a stable workstation in minutes with the CCPS21. The storage box, located on the back, is perfect for storing accessories or consumables.
Quick Setup and Tear Down
All three legs come off the stand to make for easy storage and transportation. Simply mount the top plate into place and bolt on. The back leg can be bolted to the ground for added safety and stability.